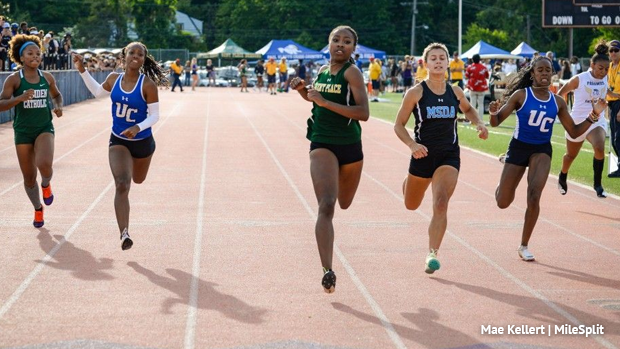 Union County flexed its superior track and field talent by winning four titles in the girls' competition at Saturday's NJSIAA Meet of Champions at Franklin High School in Somerset.
Senor Christiana Nwachuku of Kent Place became just the second girl to ever win the 100-meter dash and the 400-meter run, and she also placed second in the 200.
Senior Celine-Jada Brown of Plainfield leaped 20-0.50 to win her second straight title in the long jump.
Jada Mia Puryear, a senior at Union Catholic, broke her own Union County record in the discus with a winning throw of 155-7, which places her No. 6 all-time in state history.
Alexandra Bonn, a junior at Union Catholic soared 38-6..75 to win the girls triple jump. Bonn also won the triple jump at the indoor Meet of Champions this past March.