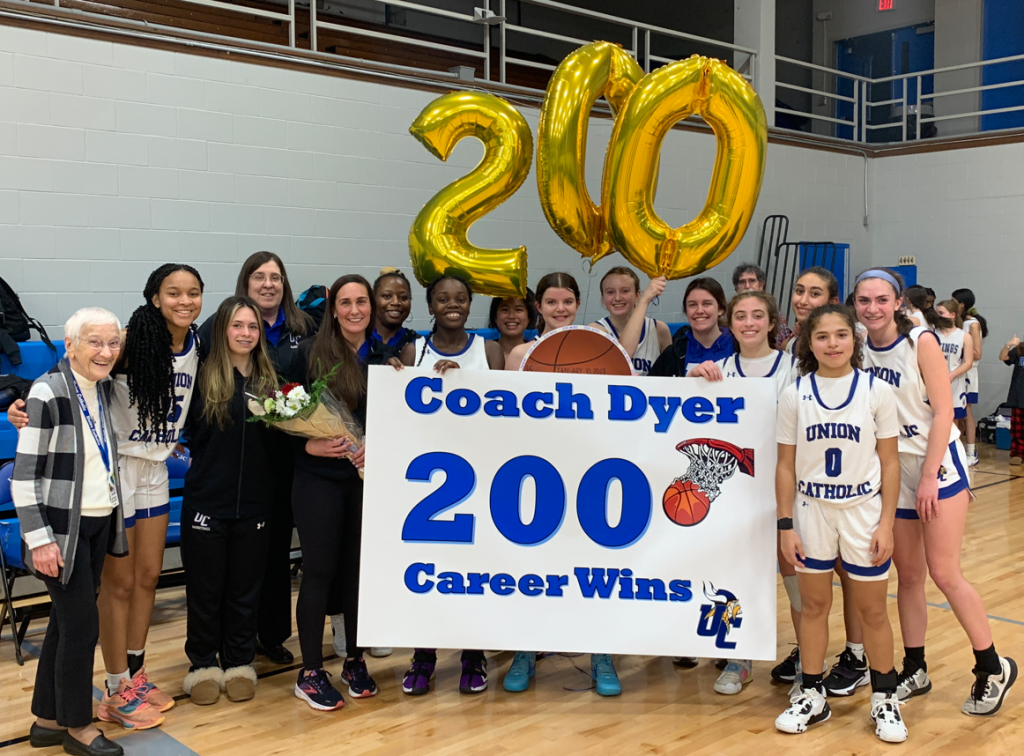 There was plenty to celebrate for the Union Catholic girls basketball when the final buzzer sounded to end its thrilling victory over Gov Livingston on Tuesday night in Scotch Plains.
Freshman Kayla Duncan's layup with five seconds not only gave the Vikings a dramatic 40-38 victory, it also gave head coach Jackie Dyer the 200th victory in her coaching career.
.
Dyer, a senior captain on Union Catholic's 2001 Union County Tournament championship team, is in her first season as UC head coach after serving as an assistant under Kathy Matthews the previous two years. Prior to that, Dyer won 196 games in 13 years as the head coach at Cranford, where she won the 2016 Union County Tournament championship and a pair of NJSIAA North Jersey, Section 2, Group 3 titles in 2010 and 2013.
Dyer, named the Union County Girls Basketball Coach of the Year twice, said reaching this milestone while coaching at her alma mater is very special to her.
"This really means a lot to me, especially because every big win I've ever had, whether it was the county title, a sectional title, or my 100th win, they have always been with a group that I'm very close with so the fact that I got my 200th while at Union Catholic with this group of girls is just the icing on the cake," said Dyer. "It couldn't have been more perfect."
Duncan, who finished with a team-high 13 points, five rebounds, four assists and four steal, and fellow freshman Mallory Gianchiglia scored the last nine points of the game for Union Catholic, now 4-4 on the season.Gianchiglia had 10 points, seven rebounds and four assists, and senior Amaia Onque-Shabazz added eight points and 10 rebounds for the Vikings.
".