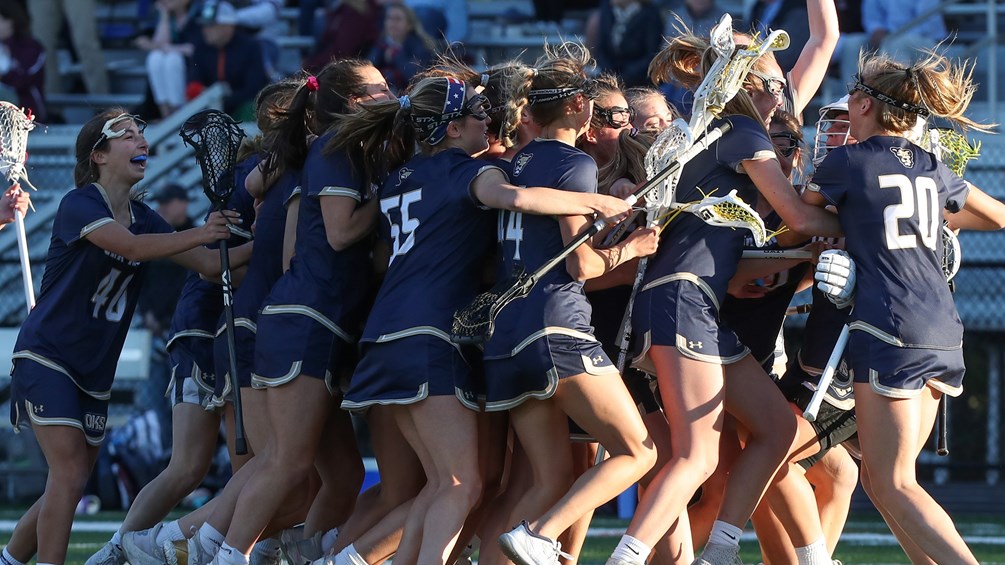 There isn't much guesswork when Summit and Oak Knoll meet, particularly on the first week in May in what has turned into an annual tradition in the Union County Tournament championship game.
But this time, Gianna Sgroi had a trick up her sleeve—and she waited until the last minute to reveal it, even to her own team.
Sgroi, the Oak Knoll coach, approached attacker Darby Campbell moments before the game on Monday night and informed her that she would be joining teammates Teagan Kocaj and Sophia Lambrianakos at the draw circle. In a regular season loss to Summit three weeks earlier, Oak Knoll was hammered at the circle.
This game needed to be different.
Campbell, who rarely plays there, made sure it was.
Campbell helped Oak Knoll (11-4) win the first five draws of the game as the Royals, the No. 2-seed in the tournament and the No. 3-ranked team in the NJ.com Top 20, raced out to a quick lead and never looked back in a 9-6 win over No. 1-seed and No. 1-ranked Summit (13-2) in Clark.
Read NJ.com's full story here–