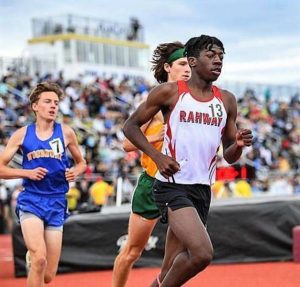 Micah Lawson has been named Rahway's Union County Conference Male Athlete of the Week.
The Rutgers-bound Lawson continued his strong season by scoring 28 points to lead Rahway to a runner-up finish at the North Jersey, Section 2, Group 3 Sectional Championships.
Lawson took home first place in both the 800 and 3200, and finished second in the 1600.